‍MUHAI Newsletter #8 | July 2023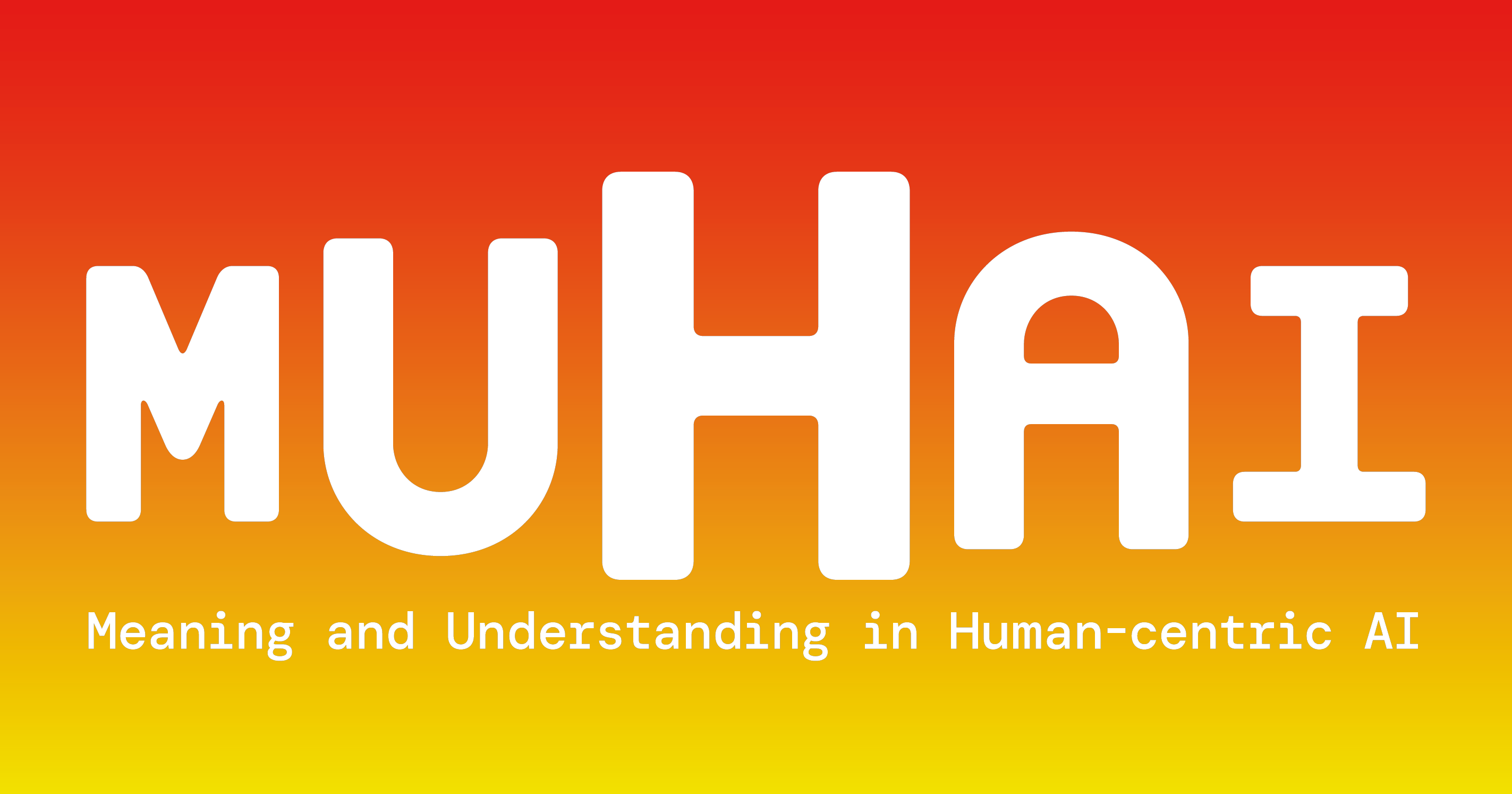 ---
July #wordofthemonth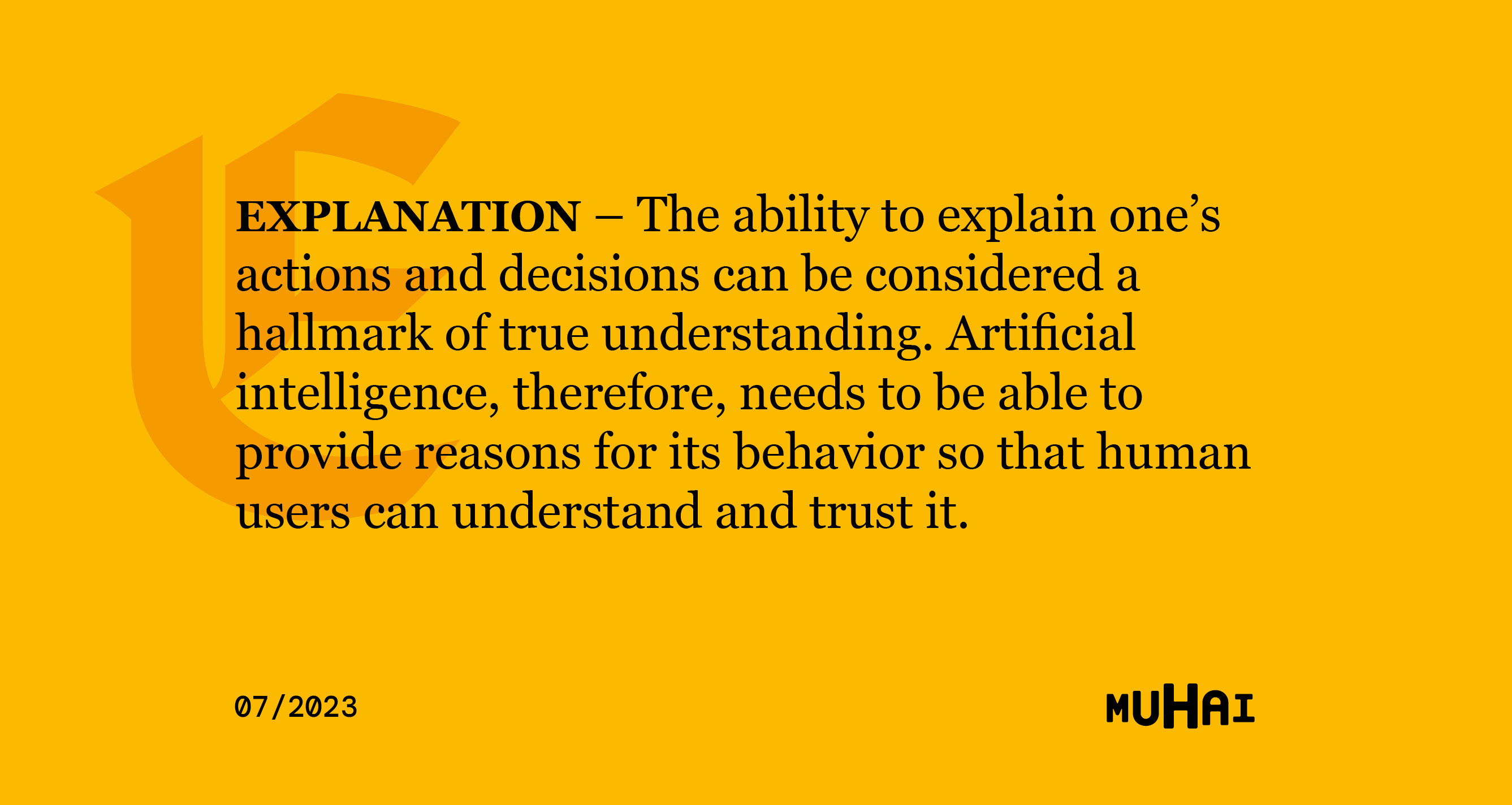 ---
From Kitchen to AI: A Task-based Metric for Measuring Trust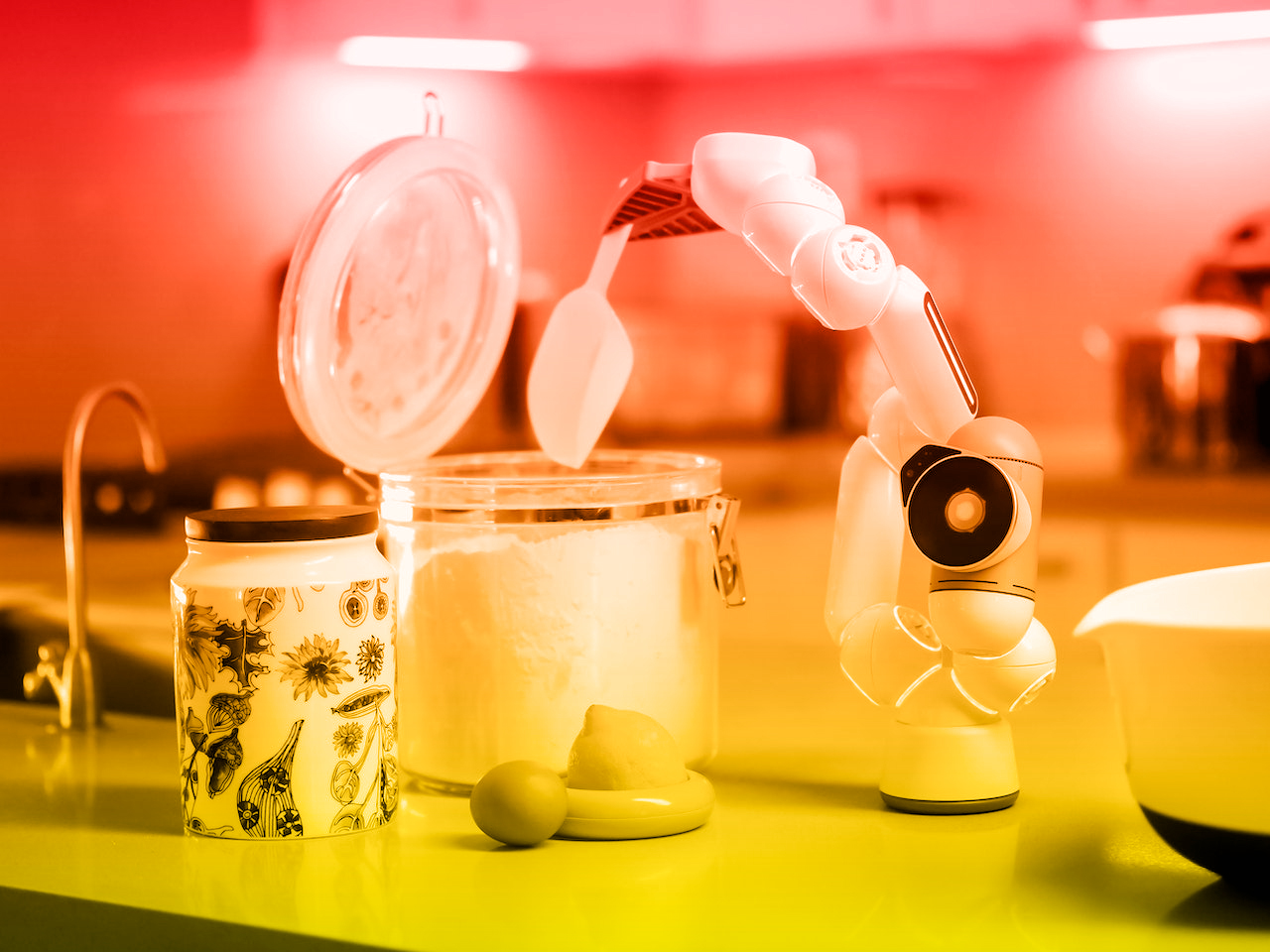 Photo credits: ©  Kindel Media

Robert Porzel from University of Bremen presents an insight about trust and human-robots relationship in households. The focus of this article is about orders and cooperation while.. cooking!

---
International Semantic Web Summer school 2023: what happened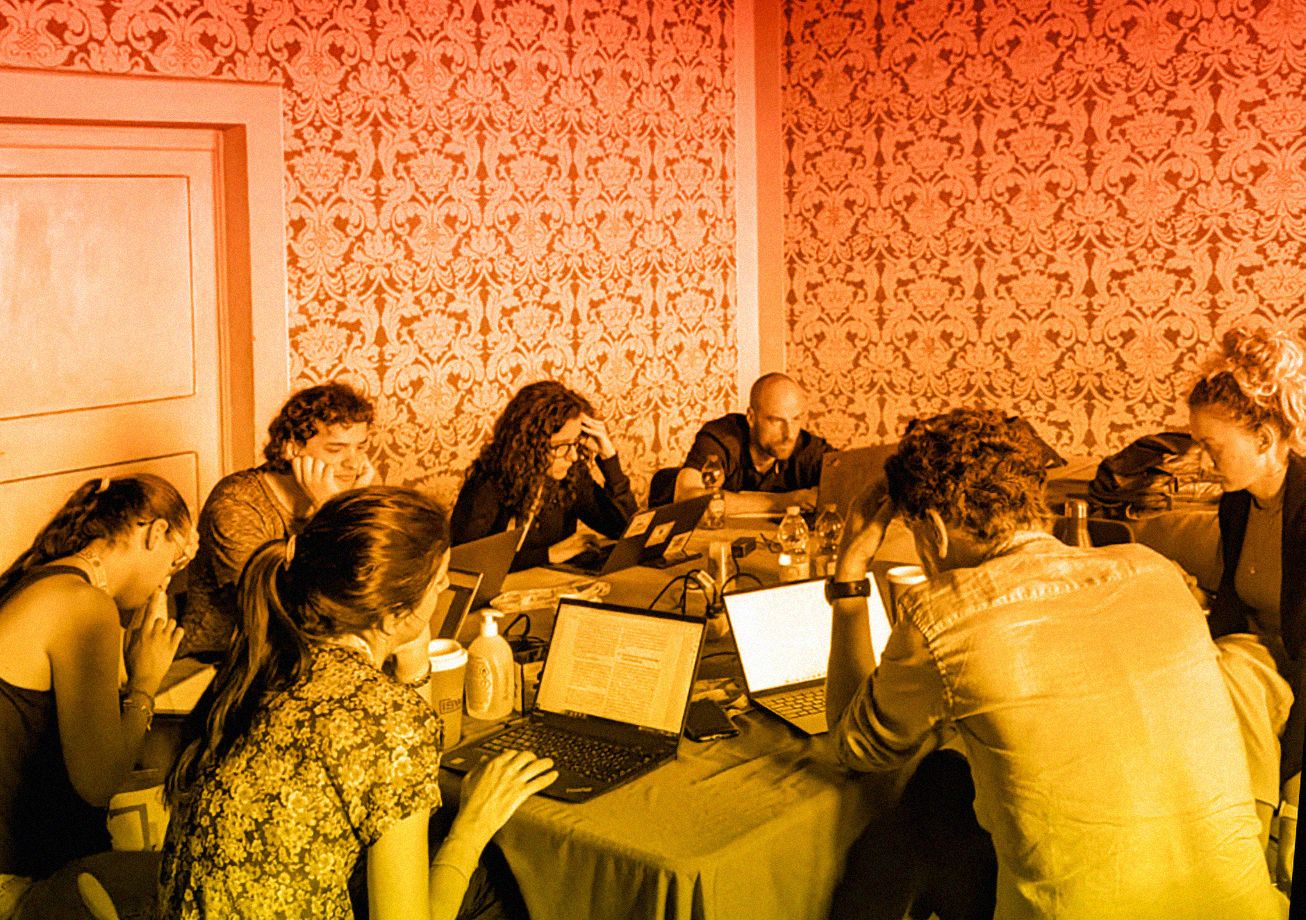 The International Semantic Web Summer school (ISWS) of 2023 took place from the 11th to the 17th of June in Bertinoro, Italy. MUHAI Scientific Coordinator Luc Steels and project partner Frank van Harmelen (VUA) were among the keynote speakers. 60 students participated to the school. Moreover, a workshop / hackathon on narrative generation was organized, it was entitled: Story Completion with Knowledge Graphs and Large Language Models.

---
Past events > La Milanesiana 2023
On June the 13th , MUHAI Scientific Coordinator Luc Steels will give a lecture titled "Intelligenza artificiale - La scoperta delle parole" at the cultural festival La Milanesiana. The festival, organized by Elisabetta Sgarbi is a sparkling intellectual environment, our Scientific Coordinator found himself in a taxi with Italian pop singer Irene Grandi and physicist Franco Prodi

---
Past events > Colloquium Shifting Tides
On June the 5th, at the University of Bologna, MUHAI Scientific Coordinator Luc Steels participated in this thought-provoking colloquium considering norms, ethics, and moral values in a society being rapidly extended by AI in everyday activities. Diverse perspectives and applications were explored, in particular: (i) Emulation of Higher Human Abilities such as empathy, security; (ii) Transforming Reality: cognitive stimulation and social abilities; (iii) Norms in Flux: ethics, norms, and social dynamics.

---
Lara Verheyen from VUB presented the Muhai paper "The Candide Model: How Narratives Emerge Where Observations Meet Beliefs"  o the 5th Workshop on Narrative Understanding. The workshop was part of the 61st Annual Meeting of the Association for Computational Linguistics (ACL23) that took place in Toronto on the 14th of July.

---
VUA project partners took part in the 22nd International Conference on Autonomous Agents and Multiagent Systems (AAMAS) that took place from the 29th of May to the 2nd of June 2023 in the London.
AAMAS is the largest and most influential conference in the area of agents and multiagent systems, bringing together researchers and practitioners in all areas of agent technology and providing and internationally renowned high-profile forum for publishing and finding out about the latest developments in the field. 
---
Past events > Semantic Methods for Events and Stories (SEMMES)
On May the 29th, VIU and VUA partners participated in this workshop at ESWC 2023, aiming at offering an opportunity to discuss the challenges related to dealing with events and stories, and how we can use semantic methods to tackle them. The workshop wanted to bring together researchers working on complementary topics, in order to foster collaboration and sharing of expertise in the context of events and stories

---
Future events > DRHA23 - Performing Cultural Heritage in the Digital Present

September 10, 2023 | Turin, Italy 

MUHAI will be represented at the Digital Research in Humanities and Art Conference 2023, taking place from September 10-13, 2023 in Turin, and hosted by The conference host, the University of Turin (UniTo).The theme for the 27th annual DRHA conference is Performing Cultural Heritage in the Digital Present.
---
Future events > CLIN 33 - Computational Linguistics in The Netherlands
September 22, 2023 | Antwerp, Belgium

MUHAI will be represented at the 33rd Meeting of Computational Linguistics in The Netherlands (CLIN 33), organized by the Centre for Computational Linguistics, Psycholinguistics and Sociolinguistics (CLiPS), University of Antwerp. It is set to be held on September 22, 2023 in the city campus of the University of Antwerp, Antwerp, Belgium. 
---
Future events > 10th European Starting AI Researchers' Symposium (STAIRS) 2023
October 1, 2023 | Krakow, Poland | Abstract submission deadline: 31 July 2023
The 10th European Starting AI Researchers' Symposium (STAIRS) is an international meeting that specifically aims to bring together starting researchers (late PhD students or postdocs). STAIRS is meant to provide you with the chance to discuss and explore your research interests as well as European career objectives and options. It is co-located with the 26th European Conference on Artificial Intelligence (ECAI-23) and therefore offers as well an ideal opportunity to meet leading AI labs and researchers from Europe.

---
Future events

 > Letterenhuis public debate
October 8, 2023 | Antwerp, Belgium 
A public debate will be held between Luc Steels (VIU) and Maarten Inghels on 8 october 2023 at the 'Letterenhuis' in Antwerp. The debate compares the MUHAI approach which relies on using precision language processing and logic-based knowledge representation and reasoning with the data-driven generative AI approach used in ChatGPT and similar systems. 

---
Project outputs > MUHAI 1st volume:Foundations for Meaning and Understanding in Human-centric AI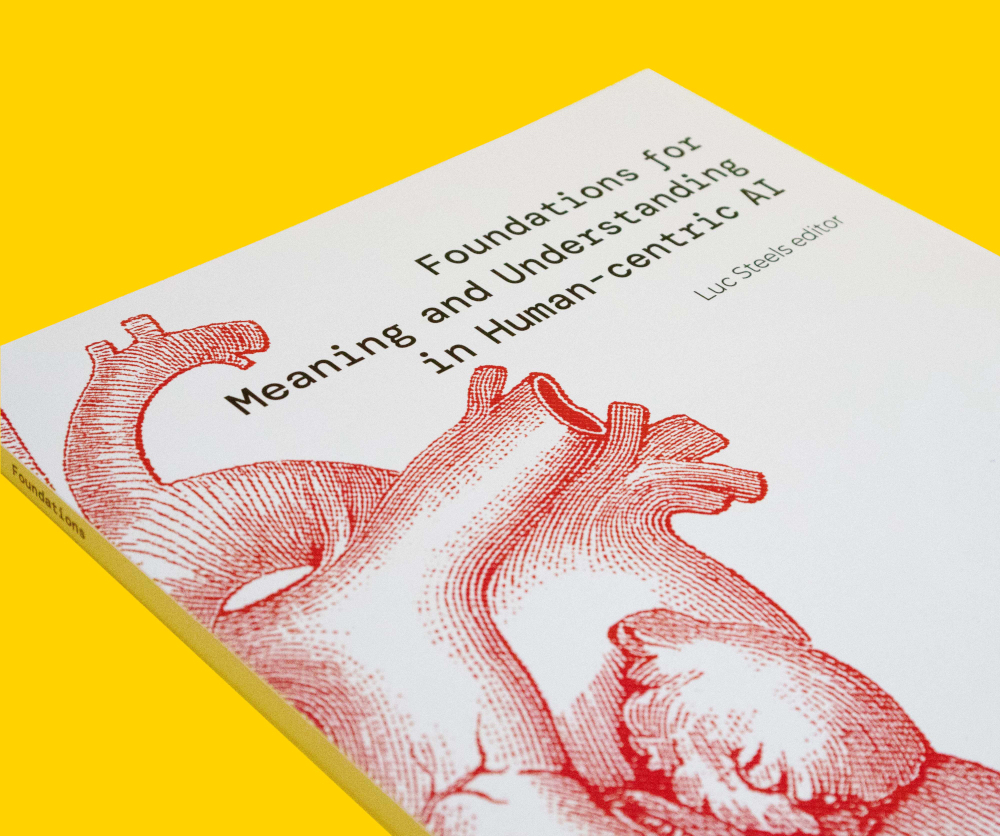 The book, edited by Luc Steels, builds upon recent insights and findings from social and cognitive sciences, humanities and other fields for which narratives have been found to play a relevant role in human sense and decision-making processes.
The MUHAI volume is now available in open access and can be downloaded at: https://doi.org/10.5281/zenodo.6666820
---
Project outputs > Recipe Execution Benchmark
We stay in the kitchen! This is a benchmark for recipe understanding in autonomous agents aims to support progressing the domain of natural language understanding, by providing a setting in which performance can be measured on the everyday human activity of cooking.  Access it at: https://ehai.ai.vub.ac.be/recipe-execution-benchmark/
‍

New papers have been issued, check them out!
---
News

 > AquaGranda - A Digital Collective Memory: Honorary Mention at EU Award for Citizen Science 2023y
The MUHAI partnership is glad  to announce that AquaGranda - A Digital Collective Memory has been shortlisted for a Honorary Mention for the European Union Award for Citizen Science 2023!

‍This project has received funding from the European 

Union's Horizon 2020 research and innovation programme 

under grant agreement No 951846.