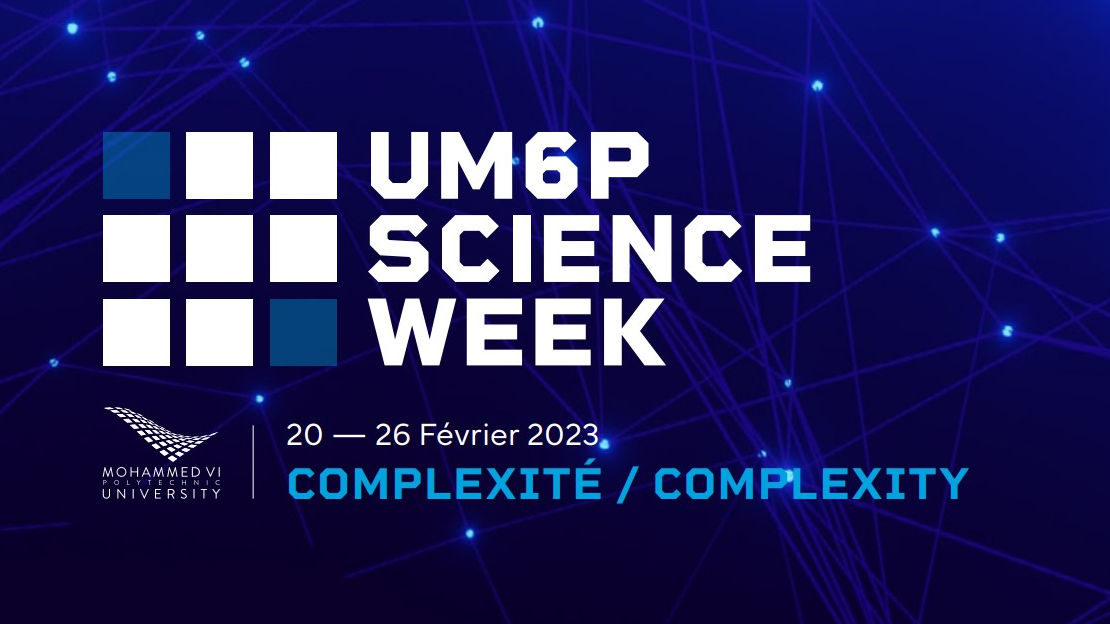 February 20-26, 2023 @ UM6P | Rabat, Morocco
On February 21, MUHAI Scientific Coordinator Luc Steels will give a talk titled "Promises and Limits of Contemporary AI" at the third Edition of UM6P Science Week at the Mohammed VI Polytechnic University in Rabat, Morocco.
The UM6P Science Week is a week-long event dedicated to exploring contemporary science. It encourages participants to take a creative approach towards the discipline's most pressing issues and aims to generate debate and ideas to inform the biggest industry discussions. The theme of this year's edition is complexity.
The Science Week also provides an opportunity for UM6P and the wider, global scientific community to come together and collectively celebrate the achievements of the discipline. Each university department hosts a conference debate on a scientific concern, with first-class scientists and reputed academics from all over the world travelling to contribute or engage with the sessions. Such sessions include debates, reading circles, plays and musical performances.
For further information, click here.